That's a wrap: IMARC continues to set the agenda, as Sydney confirmed as host for 2023
The International Mining and Resources Conference (IMARC) 2022 has wrapped up in Sydney, with 8000 delegates from more than 100 countries hearing from over 500 speakers over three massive days.
The marquee event for the Australasian mining and resources sector was the biggest IMARC yet, with record delegates, speakers, exhibitors and sponsors.
As a Founding Partner of the event, the AusIMM team enjoyed connecting with members and industry professionals from all over the world.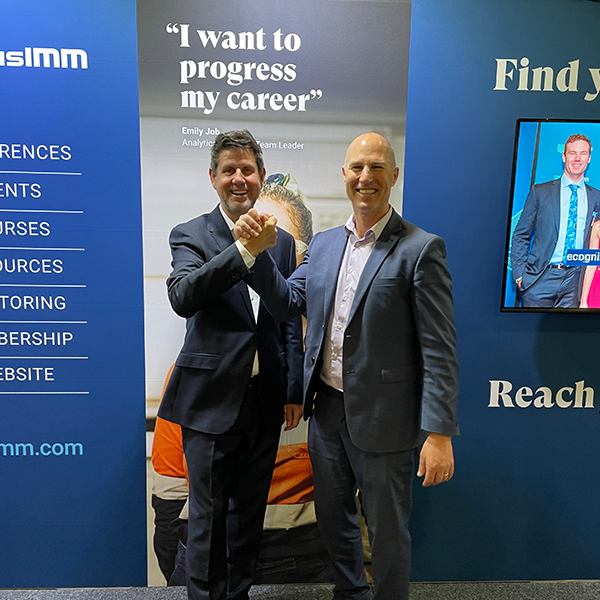 AusIMM CEO Stephen Durkin and President Dave Clark at IMARC 2022.
Now firmly established as a truly global event, IMARC 2022 brought together international industry and government leaders, advancing and leading the conversations the world needs for a clean energy future.
More than 800 companies across the value chain were represented on the floor of the International Convention Centre, helping set the agenda for mining and driving global conversation on the future of resources.
IMARC Managing Director Anita Richards said she was delighted with the success of this year's event, following the challenges thrown up by recent global events.
"IMARC 2022 has shown the world that Australia is very much open for business, and that the mining and resources industry is addressing the big challenges and opportunities ahead," Ms Richards said.
"We are incredibly excited to confirm Sydney will once again be hosting IMARC in 2023, following the success of this year's event."
Some highlights of IMARC 2022 included:
AusIMM CEO Stephen Durkin providing an opening address on Day 1 on behalf of Founding Partners the Victorian Government, Austmine, AusIMM, and Mines and Money
First-time delegations from Saudi Arabia, India and Indonesia
Frank and open conversations about the challenges and opportunities facing the sector.
Solutions-focused sessions on the global challenges around net zero goals, skills shortage, the relentless drive for safety, automation, cultural heritage and community relations.
A First Nations focus, embracing local cultural heritage, with indigenous leaders.
A spotlight on the next generation, including speakers and panellists representing the future of the industry.
New professionals' perspectives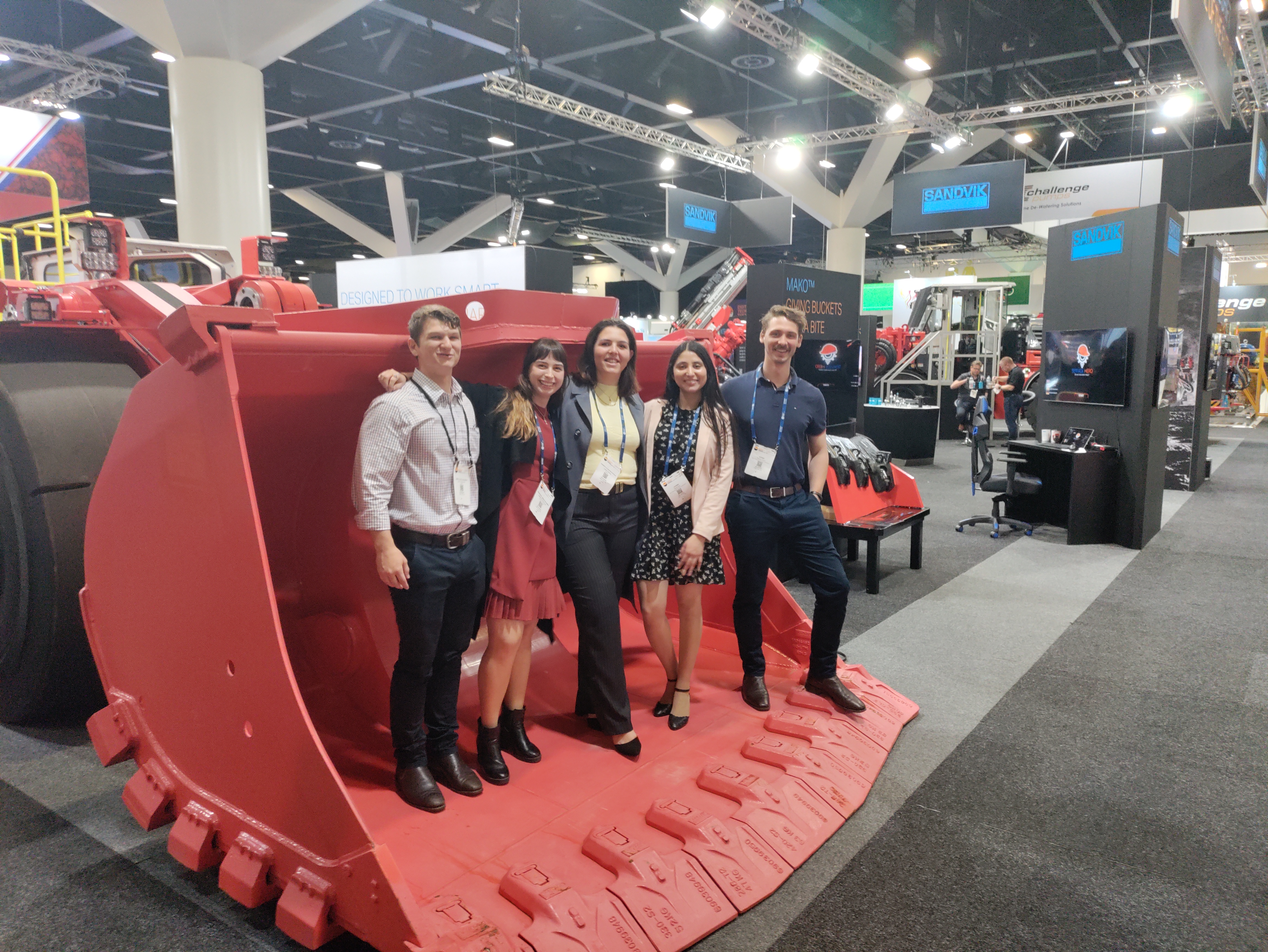 AusIMM New Professionals Network representatives at the 2022 event.
AusIMM New Professionals Network representatives who attended IMARC have also written recaps of their experiences - you can read them below.
IMARC - A new professional's perspective by Thomas Taylor