What skills do successful mine managers need?
We caught up with MEC Mining's Erin Sweeney FAusIMM(CP) and Joanna Krzyzanowska to talk about their careers, mine site leadership, and their role as facilitators in AusIMM's Mine Operations Manager Core Skills series.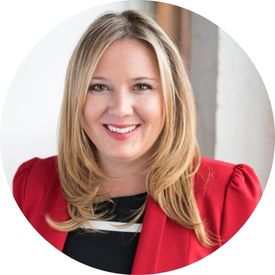 Erin Sweeney and Joanna Krzyzanowska.
Tell us about your own career journey – how did you arrive at your current role?
Erin: Graduating with a B.Sc (geology) in 2004, I first landed in the coal fields of Bowen Basin as an exploration geologist before moving over to WA for FIFO roles. I then moved into consulting in Melbourne after commencing my M.Eng Sc. (Geomech). Eventually I landed back on site working for a mid-tier mining house who, after 2 years, gave me a role of managing the Mine Planning and Geotech team through to closure.
After this mine closed I moved to another mining house where I worked across multiple sites in Australia and internationally before landing a role managing the technical services team split with a mining contractor. In this role I had was sporadically the acting mine manager in the incumbent's absence.
In 2019, while completing my Exec MBA, MEC hired me to spearhead the growth of the WA office where I established and quickly grew the new Perth head office during COVID times. With the birth of my beautiful daughter, I moved back east to be closer to family and I am now the General Manager for MEC East Coast Operations.

Joanna: I completed my BEng (Mining) Honours at the University of Pretoria, South Africa, in 2007. I worked in both open pit and underground mines, gaining my base experience for my First Class Mine Manager's Ticket. After three years of work I had the opportunity to move to New Zealand – a country that I had fallen in love with many years before – and commenced my role as underground midterm planner/scheduler.
This mine closed 2 years later, which had me on the lookout for opportunities further afield. I took on the role of Senior Mining Engineer for a contractor based in South Australia. The operations were fairly complex open pit iron ore. After several years I got promoted to Commercial Superintendent and thereafter, Project Manager. I finished my nearly six-year tenure in contracting and went travelling around the world for 18 months. Post travels I commenced with MEC as Principal Mining Engineer, based in Brisbane.
Is the industry facing a gap in relation to skilled site leadership personnel? If so, how is this impacting sites – and their broader organisations?
Erin: Mining attrition rates typically range between 10-30 per cent with a few rare examples exceeding this. Certainly, salary and benefits explain at least 50 per cent of turnover; however, that number reduces the higher the attrition rate gets. We see the impact of leadership explaining the rest.
In my experience, managing requires that you to have technical expertise to understand what good looks like; you also need people and high EQ skills to form a high-performing team; and business acumen to strategically bring it all together. Technical experts tend to lack EQ skills and business acumen, as they are not taught or valued in their roles until it's too late. This combination in a leader can cause their employees to disengage. Organisations that invest in the growth of their leaders in all three spaces before and during their leadership tenure have a competitive advantage, as studies show that attrition rates of greater than 20 per cent start to have significant impacts on productivity and can become contagious.
Joanna: In my many conversations with site personnel across the board, this is definitely a challenge. Leadership skills are gained with experience, through leading different types and levels of people, with holding more legal responsibility and facing the challenges that different sites provide. Its great to have good role models to learn both soft and technical skills from, and leaders that will push you to gain experience. There are personnel who hold leadership positions with little experience. This could expose operations from a legal responsibility point of view, as well as affect the performance of teams below them, depending on their approach.
How did the Mine Operations Manager Core Skills series come about? Why did you want to be involved?
Erin: Last year MEC proudly became an official partner of AusIMM. When we were approached to assist AusIMM develop the Mine Operations Manager series, we jumped at the chance to share our learnings and give something back to our mining community. For me personally as I look back on my career, too many lessons were learnt the hard way and in some cases too late. I think a program like this earlier in my career would have saved me a lot of heartache, confusion and lost time!
Joanna: We endeavour to provide a course that potential mine managers can attend to give them an overview of what mine managers can be doing in any given day. Depending on the size of the operation and mining company's approach this can vary greatly! The only way to know if you want to be involved in site leadership – up to mine manager level – is to get a good taste for what they do.
Erin, what are some of the challenges site professionals face in translating corporate objectives into site goals and action plans?
Erin: By far the biggest challenge is in understanding how your role, expressions of your values and behaviours fit into the corporate strategy. Organisations that not only communicate the vision, mission, values and strategic objectives, but also ensure there are adequate resources available, are significantly more likely to achieve them. The next challenge is in having sufficient training to 'make it happen'. Ensuring people are supported by sufficient resources including training to arm them with the skills and tools they need to succeed is critical.
Have you seen the role (or nature) of governance change over the past decade?
Erin: There is a saying that government legislation lags behind community expectations. In the past we saw our industry reshape itself in accordance with the community's expectations that our mines lift their game and become safer so we can send everyone home at the end of the day.
In more recent years we are seeing this sentiment play out again in ESG spaces as there are calls for more socially responsible and transparent practices to be applied to our mining practices. This includes using less energy and reducing and repurposing the footprint left behind from our operations. To respond now to these demands and have good governance in ESG we don't need the legislation to be in place to guide us; however, we do need to have a good understanding of what good looks like, systems and processes that link together, the capacity to monitor and measure success and allow for continual improvement.
Joanna, how much influence can or should site leaders have on the development and implementation of their site's management operating system (MOS)?
Joanna: There will be some external forces; such as how many people are on site, what systems are in place and what is currently occurring in the plan-do-check-act cycle. Within these constraints (if they are true constraints – nothing cannot be changed) site leaders should have maximum control. An MOS will bring together company culture, values, systems and processes to ensure company and site goals are met. This is a critical tool for success.
In large mining houses MOS already exist with elaborate structures to support them, while in small mining operations they may be much more limited. Either way, site leaders will be able to improve on the existing process to make it work for their team and current site circumstances.
What are some of the unexpected aspects of site leadership in relation to overseeing or driving the MOS? For example: the value of understanding certain data, or using the system to ensure teams are focused on or providing the right reports at the right time?
Joanna: it is important to have one data source where any corrections can be made if required. Visual representation of data should be done in such a way that it provides quick, clear and correct information in an easily digestible format that can drive quick decision making. Depending on the manual nature of reporting, you need to understand timing of possible data entry, and thus when reports can physically be ready and review meetings can be held. In sites that use automated systems, ensuring that all communication systems are transferring data and there are no blind spots to have a correct overview is key.
The more manual a system is, the more time data gathering and administering will take – with less time for actual analysis.
---
Interested in driving productivity and safety on your site? Enrol today in AusIMM's short course The Mining System, designed to help site leaders understand and influence the development of the management operating system (MOS).