Introducing our 2021 Education Endowment Fund Scholarship recipients
Every year the Education Endowment Fund (EEF) Board of Trustees award the annual EEF Scholarships, including the prestigious Sir Frank Espie/Rio Tinto Leadership Award and EEF Premium Scholarships.
The application process starts the previous year and students from all over Australia who are studying a minerals-related degree are encouraged to apply. The core theme of the EEF program is to identify future industry leaders among AusIMM's student members and ensure they are offered meaningful opportunities to develop professionally over the course of their scholarship.
Meet our 2021 recipients below.
Sir Frank Espie/Rio Tinto Leadership Award and Premium Scholarship (joint recipients)
Robert Colbourne – University of Western Australia
Masters of Professional Engineering (Mining Engineering)
Rob considers it fitting to be studying mining engineering, having grown up in a mining family with parents working as a metallurgist and mining engineer in Australia and internationally. Experiences in mining towns have informed his view of the mining industry as 'one of the biggest collaborative industries around' and Rob is committed to demonstrating this through his role as President of the AusIMM UWA Student Chapter. 'I have always greatly enjoyed working with others in teams and having the opportunity to lead. I grew up seeing the opportunities that the industry can create through my parents moving all over Australia and the world for work, and the great challenges and rewards that it has to offer.'
Josephine Liantono – University of Western Australia
Masters of Professional Engineering (Mining Engineering)
Josephine's interest in commodities was sparked by her grandfather, who gave her the daily responsibility to report to him the price of the US dollar, gold and oil prices; and guess the following day's price movement.
Josephine's journey in the mining industry commenced with vacation work that involved exposure to different facets of the mining industry including environment and approvals, open-pit and underground mining engineering, metallurgy, external auditing and analytics and cognitive consulting. This has developed her strong appreciation of the complex business landscape. She is currently the Chairperson of UWA Young Engineers, Secretary of the WA Mining Club Young Professionals, on the organising committee for the 2021 AusIMM New Leaders Conference and committee member of the UWA Faculty of Engineering and Mathematical Sciences Inclusion and Diversity Committee.
EEF Premium Scholarships (undergraduate)
Ashlee Baker – Charles Sturt University
Bachelor of Environmental Science and Management (Applied Earth Sciences)

Ashlee is a third-generation coal miner from the New South Wales Hunter Valley and commenced her career in 2014 with a Traineeship in Surface Extractions at Rio Tinto's Mount Thorley Warkworth Mine. After learning to operate a variety of trucks and water carts, Ashlee moved on to an operator position at Peabody's Wambo Open Cut, which subsequently integrated with Glencore's United Collieries to create United Wambo Joint Venture.
Dedicated to the health and safety of her crew, Ashlee was elected as the work health and safety representative at United Wambo. Ashlee's interests in the environment, combined with her role in mining operations, motivated her to study environmental science, with a goal of working on rehabilitation and community engagement. Ashlee is a volunteer member of Yancoal's Community Consultative Committee at their Underground Coal Mine, Austar, which has provided her the opportunity to experience mining operations as a near neighbour, understanding the balance between mining and community. Ashlee believes equality, inclusion, and diversity are vital for a successful team in mining to allow open communication and contribution from all team members across all departments.
Mistrel Boegheim – University of Adelaide
Bachelor of Earth Sciences (Geology) (Honours)
Mistrel's industry interest was informed by her experience of growing up in the mining town of Moranbah. 'I was constantly surrounded by the mining industry and have always been fascinated with its impact on rural towns.' At university Mistrel realised her passion for geology and completed a Bachelor of Geology with Distinction from James Cook University in Townsville.
Internship experiences with mine geologists at BHP not only broadened Mistrel's understanding of the industry but inspired a desire to pursue a career path that would take her to rural and remote communities in Australia and bring positive influence and impact. 'I am especially interested in resource modelling and optimisation to improve mine efficiency and hope to use my developing skillset to make meaningful contributions to the industry.'
Lillian Boerst – University of Newcastle
Bachelor of Chemical Engineering/Bachelor of Science (Advanced Materials)
Throughout her tertiary studies, Lillian has developed a strong passion for mining and mineral processing industries which has been reinforced through a number of industry placements. These experiences have deepened Lillian's understanding of key engineering and scientific principles and have informed a desire to improve the performance of current processes to enhance the sustainability of mining practices.
Lillian is also passionate about local community engagement and developing her leadership skills and experiences, including getting involved in the local community and becoming a strong leader. This is evident in through volunteer work and membership of the AusIMM Newcastle Student Chapter, Young Engineers Newcastle (Engineers Australia), and Newcastle University Chemical Engineering Society. Lillian is looking forward to 'giving back' as she transitions from student to industry professional.
Steven Butler – University of Wollongong
Bachelor of Engineering (Honours)(Electrical Engineering)
In 2015, Steven commenced as an Apprentice Electrician with Northparkes Mines in central west New South Wales. This qualification has been advantageous to Steven in his subsequent work and study experiences.
A return to full time study in 2019 to pursue Electrical Engineering led to vacation work at Glencore's Ravensworth open cut mine and coal handling and preparation plant.
In-house emotional intelligence training was especially rewarding to Steven as was an appreciation of the value of relationships as a practising engineer.
Christopher Janz – University of Queensland
Bachelor of Engineering (Honours)(Chemical and Metallurgical Engineering)/Bachelor of Mathematics
Chris was drawn to the mining and minerals industry following a high school field trip to Meandu Mine. This early exposure to the industry inspired his degree choice and subsequent involvement with the Southern Queensland Branch Student Chapter, where he holds the position of Vice President.
Chris has enjoyed vacation work experience in the mining consulting industry at RPMGlobal and on site vacation work with Evolution Mining. Both these experiences were rewarding and have given Chris an opportunity to experience different sides of the industry. Chris aspires to utilise his engineering and mathematics degrees to solve challenges faced in the minerals industry and is particularly interested in working towards a circular economy.
Coco Jian – University of Adelaide
University of Adelaide – Bachelor of Engineering (Chemical) (Honours)/Bachelor of Finance
From a non-mining background, Coco has developed a keen interest in the resources sector through AusIMM networking events. Inspired by the vast opportunities that lie within this industry, she commenced her involvement with AusIMM as the event coordinator for the Adelaide Student Chapter in 2020.
Recent industry experience includes a stint with GPA Engineering, which was facilitated through the Austmine STEM METS Career Program and introduced Coco to mineral processing and the energy sector. Coco is interested in pursuing future opportunities that will expose her to on site operations and other related areas of study. In her scholarship application, Coco expressed a desire to play her part in generating opportunities in the resource sector for young immigrants like herself.
Amelia Johnson – University of Adelaide
Bachelor of Engineering (Honours) (Chemical)/Bachelor of Mathematical and Computer Sciences
Amelia is excited about forging a career in the minerals industry. Her diligence and commitment to studies has been recognised through the award of a Nyrstar/Playford Trust scholarship and a University of Adelaide Principal's Scholarship, both of which are awarded to students who have displayed exceptional academic achievement and leadership.
Over the past two summers, Amelia has completed vacation work at Nyrstar in Port Pirie, gaining valuable knowledge of chemical engineering and smelting processes.
Josh Kitchener – University of New South Wales
Bachelor of Mining Engineering (Honours)/Bachelor of Civil Engineering
Josh was drawn to study an engineering degree given the practical, large-scale and complex nature of the industry and the opportunities for engineering improvement through the implementation of new technologies. This, combined with the opportunity to live and work in rural communities and abroad, holds an appeal that cannot be readily matched by other industries.
Josh is currently interested in underground hard rock and hopes to complete extensive underground time at various sites to gain practical experience in a variety of hard rock mining methods and operations. Josh believes that time on crew is an essential part of becoming a competent, personable and practical engineer. An ultimate ambition is to combine his mining and civil engineering with the practical underground experience to provide valuable and unique engineering insights from both an operational and geotechnical perspective.
Darby Liersch – Australian National University
Bachelor of Engineering (Research and Development)(Honours)/Bachelor of Science (Earth Science)
Moving around a lot from an early age, Darby attended schools in Australia, Germany, China and Japan, fostering an appreciation for diversity, a love of travel and fascination for earth sciences.
Darby interned for the Research School of Chemistry in the summer break between the first two years of her degree. Gaining work experience in the resources industry, particularly in the research and development of processes and technologies to contribute to sustainable development in mining, is her next project.
Paul Murdoch – Monash University
Bachelor of Engineering (Mining)
Since commencing his studies in mining, Paul has become increasingly immersed in the industry, and has been employed in vacation work placements in both Queensland and Victoria. With strengths in maths and science, Paul made the decision to move into mining engineering after learning more about the course in his first year at university.
Paul has interests in the optimisation of blasting processes and in underground mine geotechnical engineering, and aspires to find a career in an underground hard rock work environment. To other students, he emphasises the smooth transition between study and working life that is found in mining studies, and geoscience in general. He has met many people who chose to study in the area, and never looked back.
William Schmidt – University of Queensland
Bachelor of Engineering (Mining Engineering)
William's upbringing on a cattle farm on the Darling Downs drove him to a career in rural Australia and provided an appreciation of the resources industry. The dynamic, hard-working and goal driven nature of the mining industry particularly appealed to Will.
After experiencing both thermal and metallurgical coal mining operations through numerous vacation placements with Downer, his certainty that a career in the mining industry was the right choice was absolute. These placements provided an excellent opportunity to develop his technical skills but more importantly fuelled Will's ambitions for a career in the resources industry.
Michael Short – University of Adelaide
Bachelor of Engineering (Mining)
Following the completion of vacation programs at Carrapateena and Prominent Hill mines, Michael is enthusiastic for further exposure to the mining and minerals industry.
With a passion for environmental sustainability, Michael is a part of a team developing the 'Vertically Integrated Potential Energy Reservoir' (VIPER) technology which has the potential to unlock long term renewable energy storage. He looks forward to integrating this into the renewable energy system and developing it through the mining industry.
Eddy Zhang – University of Queensland
Bachelor of Engineering (Honours)/(Mining Engineering)
Eddy's passion for engineering started on the outskirts of Sydney where he grew up. From a young age he displayed an interest in physics, which culminated in full marks in physics and calculus in high school studies in China and helped inform his choice of engineering when considering tertiary studies.
These studies have been supplemented by industry experience totaling 10 months at two separate sites: Mount Isa Mine and Ernest Henry Mine, where Eddy actively contributed to optimising daily operations at both mines.
John Zhovnyak – University of South Australia
Bachelor of Engineering (Honours) (Mechanical Engineering)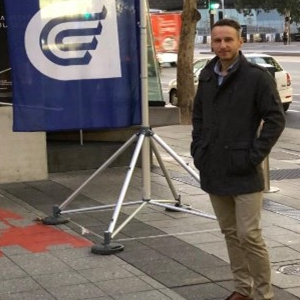 Prior to commencing his current studies, John worked in medical device development in leading industry organisations in a variety of operational roles including mechanical maintenance. An understanding of the importance of mining and the resources sector to the economy together with an appreciation of the career opportunities available fuelled his choice of tertiary studies.
An ardent believer in promoting the industry and its benefits, John is an active volunteer in the community, including the university where he plays an active role as a mentor, supporting commencing students' transition to university life.
EEF Premium Scholarships (postgraduate)
Nathan Barrett – University of Newcastle
Nathan completed a Bachelor of Chemical Engineering with first class honours in 2019, and subsequently commenced a PhD with the Centre for Ironmaking Materials Research (CIMR) in 2020. Between graduating and commencing the PhD, Nathan worked as a research assistant with the CIMR on a broad range of ironmaking projects. This experience broadened his knowledge in the ironmaking industry, allowing a quick progression in the early stages of his research.
Nathan's research, with a focus on hydrogen utilisation in the blast furnace, is complemented by his personal commitment to sustainable engineering practices, and a belief that his areas of research will be significant in reducing blast furnace emissions while ironmaking transitions to alternative technologies with lower fossil fuel reliance.
'I am honoured to be a recipient of the AusIMM EEF Scholarship and look forward to the opportunities to connect with the broader minerals industry.'
Kade Parascos – Queensland University of Technology
Growing up in Queensland on the Sunshine Coast, Kade developed a passion for Australia's environment that has culminated in a research topic with a focus on the design and optimisation of advanced solid-state electrolyte materials for lithium-ion batteries. With a background in chemical and metallurgical engineering, Kade appreciates Australia's potential as a significant player in the global battery market and is completing his research with the Future Battery Industries Cooperative Research Centre (FBI CRC).
'High-performance rechargeable batteries have emerged as a major market force in recent years, making them on of the most exciting fields in engineering. However, considerable research is still required to address the many challenges that still exist regarding performance and safety. This demand, coupled with my long-time passion for science and technology, is why I have chosen to focus my research on the advancement of lithium-ion batteries. With the support of the AusIMM and the FBI CRC, I hope to contribute to this movement toward bringing Australia to the forefront of battery innovation and technology.'
Ahmad Tabish – University of Newcastle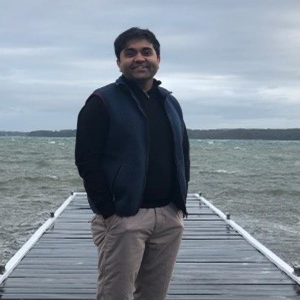 Following the completion of undergraduate degree studies in Chemical Engineering, Ahmad Tabish received his MS in Chemical Engineering from The Petroleum Institute Research Center of Abu Dhabi National Oil Company (ADNOC) and subsequently worked on the synthesis of self-healing anti corrosion coatings based on carbon nanomaterials for the oil and gas industry.
After receiving his MS, Ahmad worked at the Khalifa University's Research Center in the United Arab Emirates from 2017-2019 on projects related to metal recovery from wastes. All of these experiences combined to inspire an interest in further study and research. Consequently, Ahmad has enrolled with The Global Innovation Center for Advanced Nanomaterials at the University of Newcastle and through his PhD is working on finding novel pathways for synthesis of Mesoporous Silica based nanomaterials for carbon capture and for manufacturing various fine chemicals via catalysis.