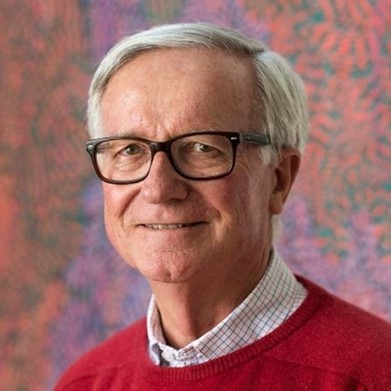 Hon Fred Chaney AO
Board Member of Reconciliation WA and a leading advocate

for greater First Nations rights and representation
Fred Chaney has been involved with First Nations people and their concerns for nearly 60 years variously as a student, lawyer, parliamentarian, Federal Minister, academic, volunteer, citizen, Tribunal member, Deputy Chair of the National Native Tittle Tribunal, Chairman of Desert Knowledge Australia, board member for a number of Native Title service providers, The Graham (Polly) Farmer Foundation and as the Inaugural Co-Chair and Board member of Reconciliation Australia for 15 years.
Fred is an Inaugural Board member of Reconciliation WA. He is deeply committed to equity for our First Nations people. He strongly supports the efforts of Aboriginal people to have their first nation status recognised and their rightful place in the economic, social and cultural life of Australia realised.
Fred is an Officer in the Order of Australia and was Senior Australian of the Year in 2014.