Technology and decarbonisation
Panellist
Technology and decarbonisation
Panellist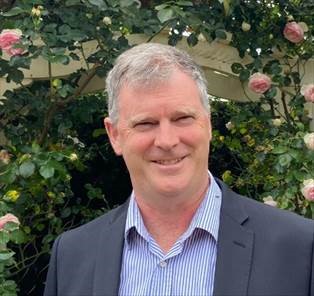 Wayne McFaull
Projects Director East Australia and New Zealand, Fortescue
Wayne McFaull joined Fortescue Future Industries in 2021 as Projects Director East Australia and New Zealand.
A strategic and tactical leader in the industrial and engineering sectors, Wayne has expertise gained across oil and gas, minerals processing, mining, manufacturing, power generation and gas pipelines. An accomplished Senior Manager, he has over 30 years' industry experience and a strong track record in successful project and business leadership. With an established reputation for innovative delivery of sustainable and profitable outcomes, Wayne builds, unites and leads large multidisciplinary teams – defining and driving strategic vision to underpin successful achievement of often challenging goals.
Prior to joining FFI, Wayne was Regional Engineering Manager at Newmont Corporation for 8 years where he was responsible for all projects across the region's five mines. While at Newmont, Wayne was the Tanami Power Project Manager where he developed and delivered a suite of major contracts and projects for gas transport, gas supply and electricity generation.
Wayne brings his rich experience across Australia and multiple global locations to Fortescue.
Hear from Wayne at Webinar 3 - Technology and decarbonisation.