AusIMM collaborating with partners to raise the profile of industry and professionals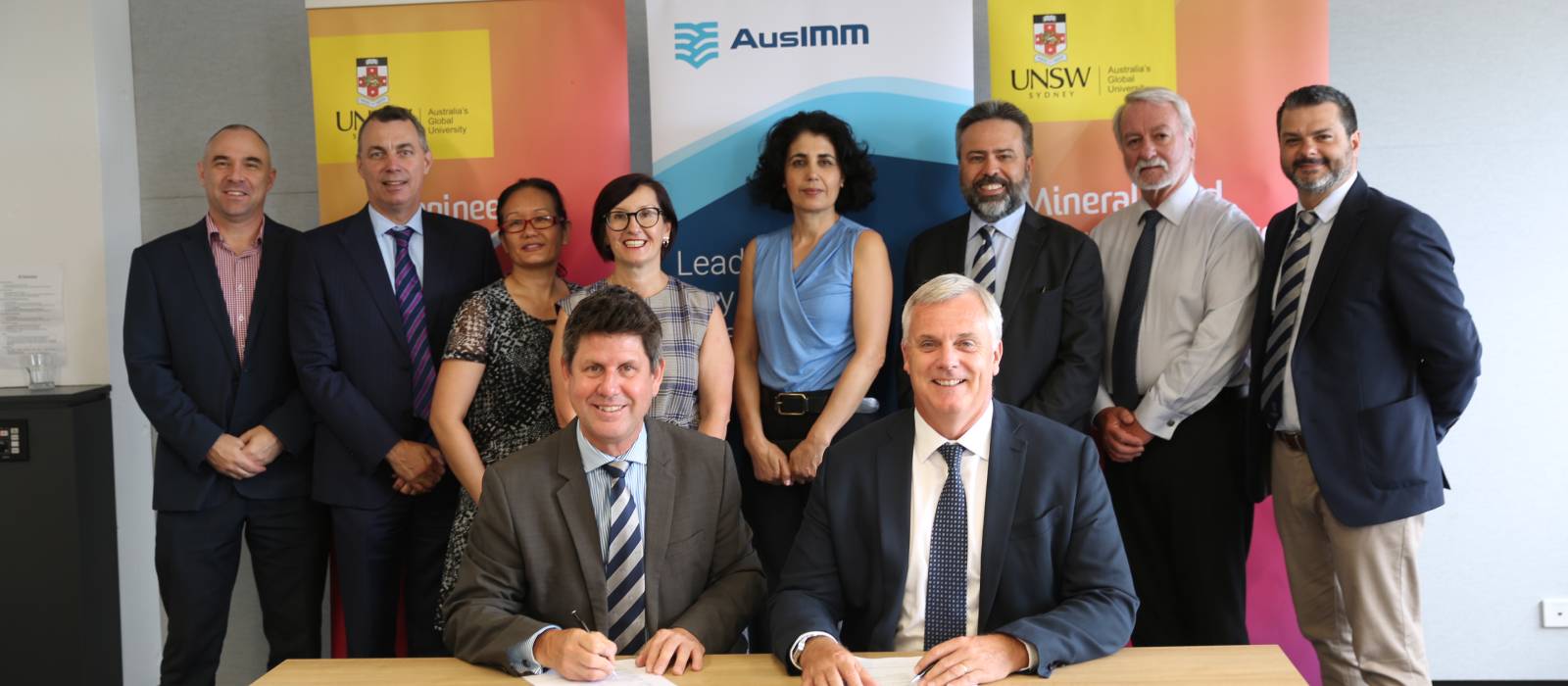 AusIMM partners with like-minded organisations that share our values and recognise the importance of professionals in shaping the future of the resources sector.
Our partners include mining companies, METS companies, manufacturers, service providers, non-government organisations, universities and governments.
In 2020, AusIMM collaborated with many organisations to raise the profile of the industry and the professionals who work in it. Our partners' expertise was also drawn upon to provide a range of insights and professional development opportunities for members including articles, webinars, short courses and more.
Discussing the future of the sector
A key focus was working with industry and government to help shape discussions on the future of our sector, for example collaborating with the Victorian Government to undertake research on the key factors that drive youth interest in the sector. Another highlight in this space was our ongoing strategic partnership with Rio Tinto in 2020 and their support as Series Partner for our Thought Leadership Online Series, where we brought together industry thought leaders to discuss the future frontiers in mining technology, social value, cyber security, investment and space mining.
The Thought Leadership Online Series was a great example of how AusIMM works with partners to deliver insightful content to our community. The series kicked off with a reflection from PWC's Chris Dodd on the global mining trends in 2020, and was followed by a presentation from Dassault Systèmes' GEOVIA CEO Michelle Ash FAusIMM exploring sustainable technology and changing social perceptions of mining. These two presenters set the scene for the rest of the future-focused discussions to follow.
Showcasing professional expertise
AusIMM's Digital Discovery Series (DDS; now known as our Mining Insights) was a new initiative for 2020, with the online hub featuring material on a variety of topics to help our members learn and stay connected. A number of AusIMM partners provided relevant industry content for our DDS, including a video on ventilation health and safety from Howden that featured David Dwyer MAusIMM (see below); a feature article with Ismet Canbulat FAusIMM, Head of School at UNSW Minerals and Energy Resources Engineering; and stories of the professionals who were supported through Ausenco's school leavers scholarship.
Our partners also provided content for the digital AusIMM Bulletin. Austbrokers Countrywide explored whether the industry was adequately prepared to face cyber risks, while Yokogawa's Michael Calvert outlined the Resilience Mining Model and strategies companies can implement to assist in managing market volatility.
Shaping careers
AusIMM also worked with a number of partners to deliver online professional development to our worldwide audience. Major events partner BHP continued to support our conference offerings, for example through expert speakers sharing insights at our events and as Major Sponsors of our New Leaders 2020 online conference. AusIMM also worked closely with CRC ORE to deliver the inaugural Pre-Concentration Conference in hybrid format in November, and we highlighted the ongoing changes in the way resources professionals work through MathWorks' unique webinar series on digital transformation in mining.
When it comes to helping shape the careers of the next generation, AusIMM was proud to continue its longstanding work with Epiroc to award the Epiroc Scholarship to University of Western Australia student Josephine Liantono, and the Rio Tinto/Sir Frank Espie Scholarships to Siân Baynham and Michael Phillips (as well as 13 other Education Endowment Fund scholarships).
Building connections
We were also pleased to launch a new partnership with the University of Queensland Sustainable Minerals Institute (SMI) in November 2020, and are looking forward to working with SMI to showcase research and initiatives on the topics shaping the global minerals industry. AusIMM will also work closely with the Byrnecut Group in 2021, particularly as part of AusIMM's Mentoring Program providing guidance to professionals at all stages of their career.
Thank you
AusIMM is incredibly proud of the variety of initiatives and opportunities we work on with our partners in order to support and elevate the profile of resources professionals and our sector. Thank you to all our partners in 2020, and we're looking forward to continuing our collaborations in 2021.