Scholarship spotlight with Lauren Harding
We recently sat down with Lauren Harding, recipient of the 2022 Epiroc Scholarship, where she shares her journey of discovering a love for innovation in the mining industry and the importance of female role models.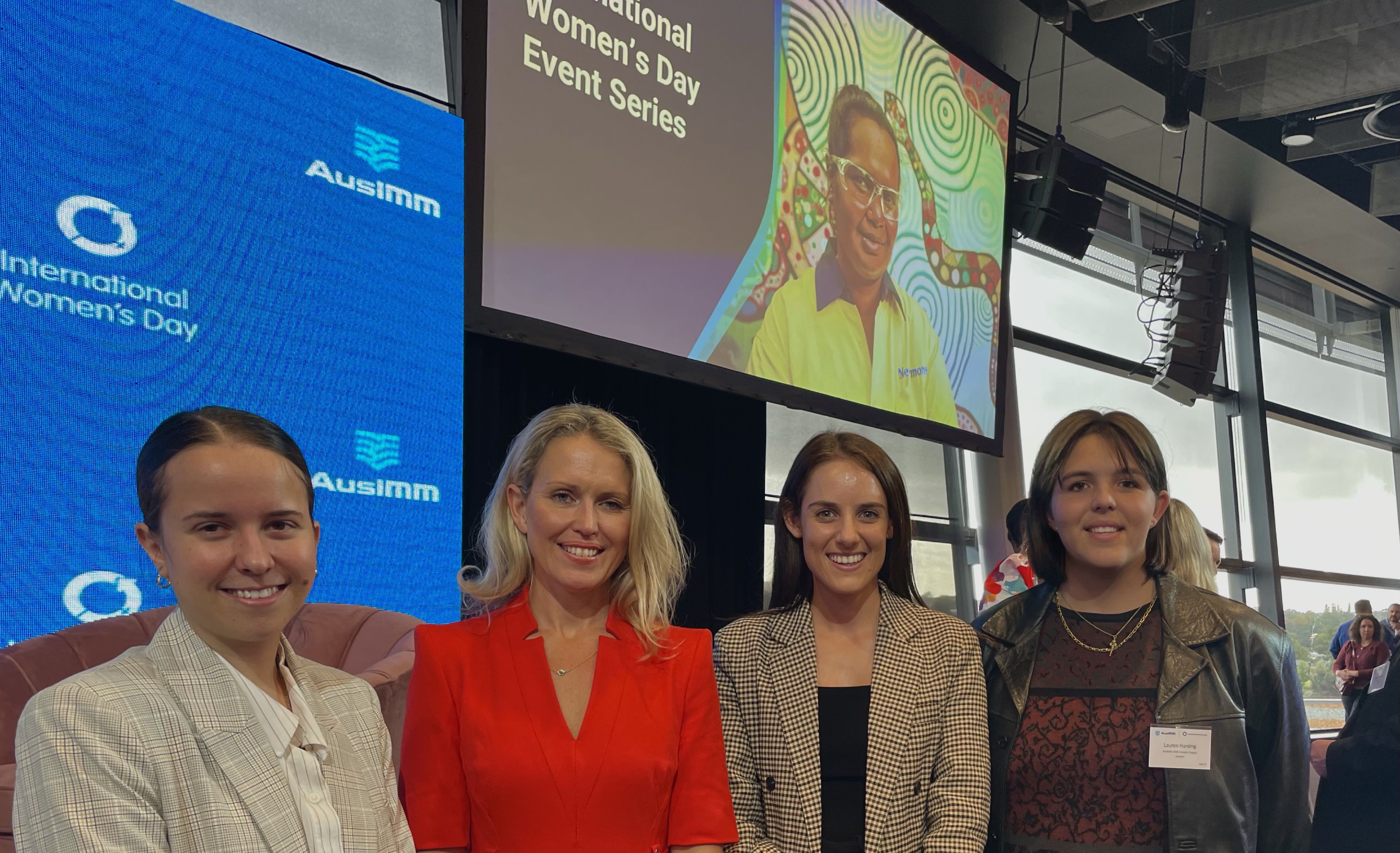 What inspired you to apply for the Epiroc scholarship?
Epiroc is a company that is actively working to innovate mining technology. As an engineering student, being exposed to practical experience while still studying is invaluable and allows students to tailor their degree to reflect the part of the industry they are seeking to enter. This scholarship gives the recipient the unique opportunity to not only receive finical support but develop themself in a professional capacity - I would encourage other students to apply.
Did you always want to work in the mining industry?
I was always drawn to the engineering degree through my passion for science and the focus on practical problem solving, and I naturally had an interest in mining growing up in Western Australia.
At the beginning of my university degree, I had yet to explore how Mining Engineering could provide the challenges and lifestyle that I was after. I completed my first two years specialising in Mechanical Engineering and Chemistry, before realising my interests lied in mining. I tailored my coursework to meet the Mining Engineering criteria and at the end of 2022, I will have completed both the Mechanical and Mining Engineering undergraduate requirements and receive a Bachelor of Science. I am scheduled to begin a Master of Professional Mining Engineering at UWA in semester 1 of 2023.
What stuck out to you when you made the decision switch to mining engineering?
I found the scale and scope of the industry in WA and its global impact to be amazing. On a mine site there are so many elements that must come together to be safe and productive, and as a Mining Engineer there is a great variety of roles available to undertake within these systems. It is an important decision when picking a degree, what you enjoy in a textbook does not always translate to a career in the way you would expect. Through my position in the AusIMM UWA Student chapter and Epiroc Scholarship, I am more confident in the decision I have made with the direction of my studies.
You are about to start your work experience at Epiroc next week. Can you tell us about your experience as the 2022 scholarship recipient so far?
The scholarship has provided me with industry connections as well as financial support. It has given me the freedom be more involved with the AusIMM UWA Student Chapter and opened some amazing opportunities, including work experience with the Autonomous Haulage team at Epiroc.

I used my scholarship funds to purchase a good laptop. As I get further into my engineering degree and the courses are more frequently online, having access to a device with sufficient capability to run the software's used in class has made balancing my education, work and extracurriculars more achievable.
You mentioned earlier that Epiroc is an innovative company. Can you elaborate more on this, for those students who may not be aware of them?
Epiroc is a company who centres their work around driving progress in the resource industry locally and internationally. We have begun to see automation, electrification and digitalisation improve our daily lives. These technologies have become prolific in the mining industry, and for good reason. The increased production, sustainability, and safety that Epiroc provides has huge implications for the way we mine now and into the future.

The aspect of Epiroc that drew my attention is their efforts to increase the access to useful information. The amount of data that is produced on a mine and available to be analysed is enormous, but this information is often scattered across multiple systems and not used to its potential. Epiroc is currently creating and implementing autonomous and digital systems that work more efficiently to collate and provide meaningful information. This can be used to tangibly increase safety and productivity.

I am proud that innovations like these are developed in Australia, and as a student I can be involved with them thanks to the Epiroc scholarship.
To encourage and support more women with STEM backgrounds to build a career in mining, the Epiroc Scholarship is now the Epiroc Women in Mining Scholarship. Why do you think this is important to see more women in mining?
It is essential to see more women enter a career in mining. Visibility has always been an important tool to inspire confidence when undertaking a challenge. Having someone you can relate to in leadership positions, such as Epiroc's CEO, Helena Hedblom, makes the path to success feel more accessible. At the end of the day, all anyone is after is a fair go; a sentiment that is integral to Australian culture.

To me having more women in mining is simply about allowing people the chance to choose the career they want and doing this by leveling access to education and opportunity. Diversity of ideas has always pushed progress. Therefore, we need diversity, gender included, to help push Australian companies to lead change and improve practices for the next generation.
Do you have any advice for those who may be applying for the scholarship this year?
This scholarship supports young, hardworking, future leaders. I encourage fellow students to put themselves out there and submit an application. The reward is a valuable launching pad to help begin your career.

The Epiroc and AusIMM scholarship has turned out to be a great opportunity and I would love to help be a part of getting other women on board.
Could you be Epiroc's next Women in Mining Ambassador? Find out more or apply today.